The banjo has been around for over 200 years, and is primarily associated with folk and country music, though it has also been used in some rock, pop and even hip-hop. Famous players such as Earl Scruggs, Béla Fleck,Tony Trischka, Alison Brown and more recently actor Steve Martin have kept the instrument as popular as ever.
Enjoy this interview with Banjo set-up specialist Kyle K. Smith, learn how to play Foggy Mountain Breakdown on Banjo.
While you can buy a great banjo for beginners quite cheaply, such as the 'Vangoa 5 String Banjo Remo Head Closed Solid Back with beginner Kit, Tuner, Strap, Pick up, Strings, Picks and Bag' for a little over $200, you can also spend many thousands of dollars, depending on the quality and rarity of the instrument. What's the best banjo to buy? that depends on your needs, and your budget.
Edward Bell from stringvibe.com says the 5 best banjo brands are Deering, Gold Tone, Oscar Schmidt, Fender and Recording King, based on price, quality and availability.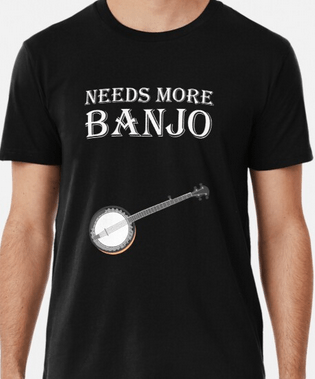 The Most Expensive Banjos
1939 Gibson RB-7 – $100,000
The rarest and most expensive banjo in the world. Only a few remain in the world, and are usually housed in museums and collections. One of the first 'top tension' banjos, which featured an arched fretboard, allowing easier playing; a solid, carved resonator, helping to increase projection; and a tension hoop allowing the tightening or loosening of the banjo's head from the top of the instrument.
Deering Banjosaurus™ Long Neck – $63,999
An amazing banjo from an amazing manufacturer, the Deering Banjosaurus™ Long Neck was designed for the legendary George Grove of the San Fransisco group, the Kingston Trio. featuring a mural inlay of the dinosaur age, made of mother of pearl in white, gold and black, coral, turquoise, cactus, abalone, malachite, several kinds of soap-stones, koa, taugua nut, and rosewood are set into the ebony fingerboard. Currently sold out, you can put your name on the waiting list at the Deering website.
Gibson Super Earl Banjo – $55,000
Only 5 still remain of these legendary banjos that feature a signed picture of Earl Scruggs on the back.
Deering Gabriella 5-String Banjo – $32,999
The Deering Banjo Company was founded by Greg and Janet Deering in Spring Valley, California in 1975. They are renowned through-out the world for their top quality hand made banjos.
The Gabriella 5-String is their most expensive banjo. Make sure you check out the specs from Deering website.
Other Notable Banjos
Deering Texas™ 5-String Banjo – $21,199
1928 Gibson Style 6 Banjo – $15,900
Deering Clawgrass Banjo – $14,399


Check out these Free Banjo Tabs
More Information: